Looking at this bullish round of public chain rotation outbreak, the public chain landscape is not yet a foregone conclusion, despite ETH's first-mover advantage. For example, Solana, which is light on technology and heavy on ecology, uses measures such as introducing liquidity mining, providing subsidies for developers, holding hackathon and providing donation funds to incentivize users to experience their platform, while Polygon, Fantom, Harmony, Avalanche, Celo and NEAR, on the other hand, have taken a different approach and launched incentive programs one after another thus promoting their ecological prosperity. Whether through eco-incentives to better connect to ethereum or introducing pop-up applications, public chains can quickly capture market share. Public chains that have overspent on expectations before their official launch or ecological explosion have performed slightly worse, which shows that public chains are a demand-driven field.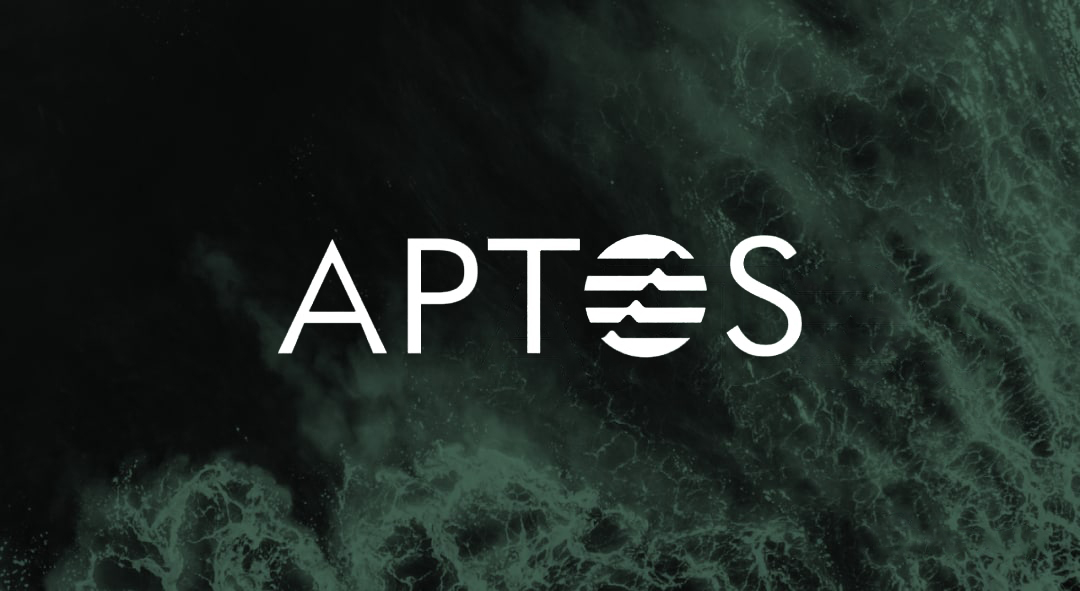 The last bull market public chains benefited from the explosion of DeFi and NFT applications as well as the lack of processing power of Ether, and whoever can provide the performance support and financial support needed for new applications will be able to grow rapidly. This logic is expected to be slightly different in the next cycle, the reason being that after the market settles, quality applications that have survived the bulls and bears will capture more of the market, and accordingly the public chains where these applications are located will benefit from this.
The Impossible Trinity of Public Chain Development
The well-known blockchain Impossible Trinity, a concept proposed by Vitalik, means that blockchains must balance the following three major properties when optimizing their architecture, namely decentralization, security, and speed. At present, the development of the whole public chain is limited by the impossible triangle, and all kinds of blockchain models, no matter which consensus mechanism is used to decide the way to generate new blocks, can hardly take into account the three requirements of decentralization, security and speed at the same time, and can only take two of the three.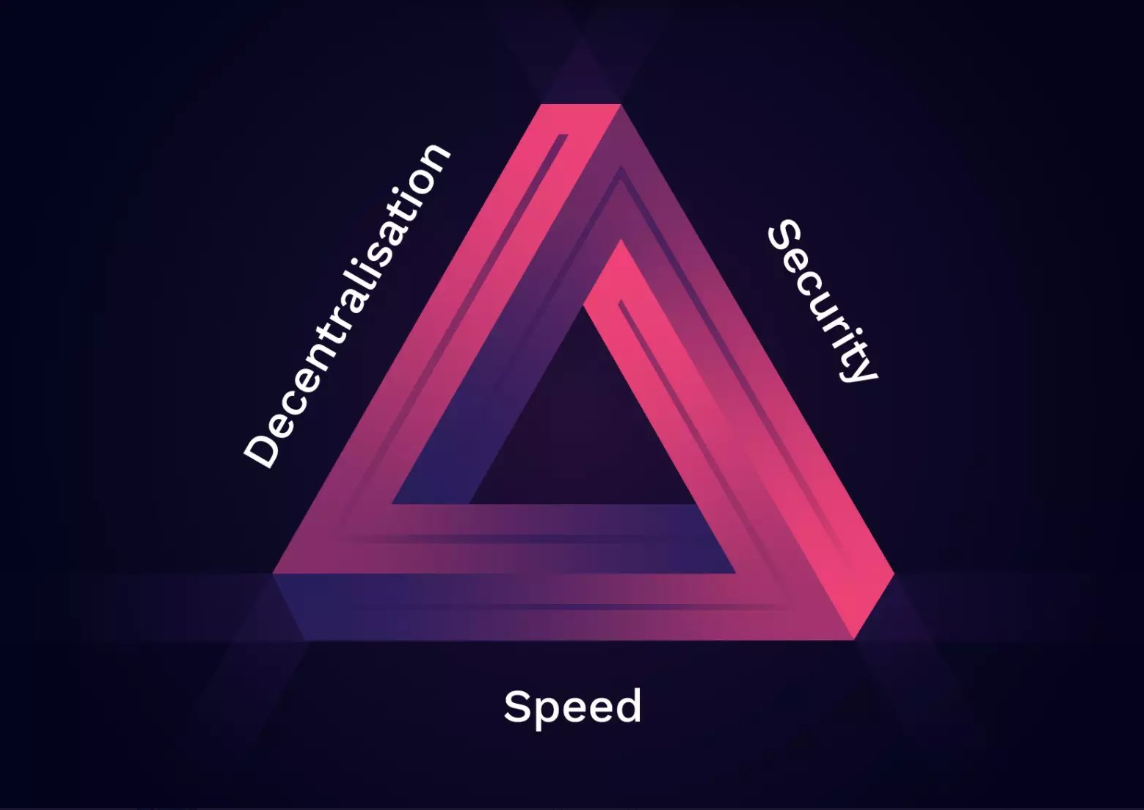 Recently a startup called Aptos, with concepts such as Facebook, libra ex-employees and a new platform for blockchain took a $200 million strategic investment led by a16z, becoming the new batch of public chains in the spotlight.
Aptos' vision is to build a more reliable and scalable blockchain. Compared to other mainstream public chains, Aptos' project background is particularly shiny:
1、Strong development team
Aptos was started by former team members of Meta's (former Facebook) stablecoin project Diem. Avery Ching, co-founder and CTO of Aptos, was the chief software engineer at Facebook for more than 10 years and was the technical leader of Novi team, the former Meta's crypto platform, focusing on all aspects of blockchain technology He also maintains the Diem blockchain. Alden Hu, Dahlia Malkhi and other developers and researchers on the development team were mostly involved in the development of Diem and Novi.
2, Top VC support
Top investment institutions support, Aptos in March this year completed a $200 million financing led by a16z, with the participation of Tiger Global, Katie Haun, Multicoin Capital, FTX Ventures, Coinbase Ventures, Binance Labs, and PayPal Ventures. PayPal Ventures and others. With the huge amount of funding and the support of top institutions, Aptos has been officially in the public eye since March.
3、With a new blockchain language -- Move
Aptos is built in part on technology that has been publicly developed in Diem over the past three years, using Diem's programming language Move, which is more secure and reliable than ETH's Solidity language, while Aptos plans to be compatible with Solidity, making it easier for more ETH blockchain developers to migrate to Aptos. Diem was sold to Silvergate Crypto Bank earlier this year, but its Move programming language and Move Virtual Machine are available for all to use. It is clear that the new public chain has strong technical safeguards in place before it is even launched, with a design focus on absolute security, scalability and trusted neutrality, with the ultimate goal of being able to process 100,000 or even 160,000 transactions in a second.
4, stronger fault tolerance mechanism (upgraded version of Byzantine Fault Tolerance Consensus Protocol (BFT))
When Libra published its project white paper earlier, it explicitly used a Byzantine Fault Tolerance (BFT) consensus protocol. And the Aptos team has spent the last three years of its life iterating the protocol to its fourth generation.
Synchronization of the BFT consensus protocol has always been a technical difficulty, assuming that messages in the network can arrive within a known time Δ, but in actual engineering practice it is difficult to ensure that this assumption holds. Therefore, in the semi-synchronous state, each replica node needs to maintain a timer that triggers the protocol once it times out, thus electing a new leader node.
When first deploying the BFT consensus protocol, the Aptos team added an active pacemaker to it that directly uses timeouts to synchronize verification nodes, which is significantly faster than waiting for timeouts to keep increasing. Through improvements to the protocol, Aptos submits blocks in a round trip between the two networks, with finality in the range of one second (in theory) under regular circumstances.
In addition to this, Aptos has a novel reputation system for analyzing the state of the chain and automatically updating the rotation of leader nodes to adjust unresponsive verification nodes. The whole process does not require any human intervention, which makes it well suited for a decentralized environment. In addition, the protocol explicitly separates validity from security. Whether the network is unreachable or the non-secure core is somehow compromised, there is no risk of the chain forking as long as the integrity guarantee of BFT is upheld. aptos says that its security has been audited and verified.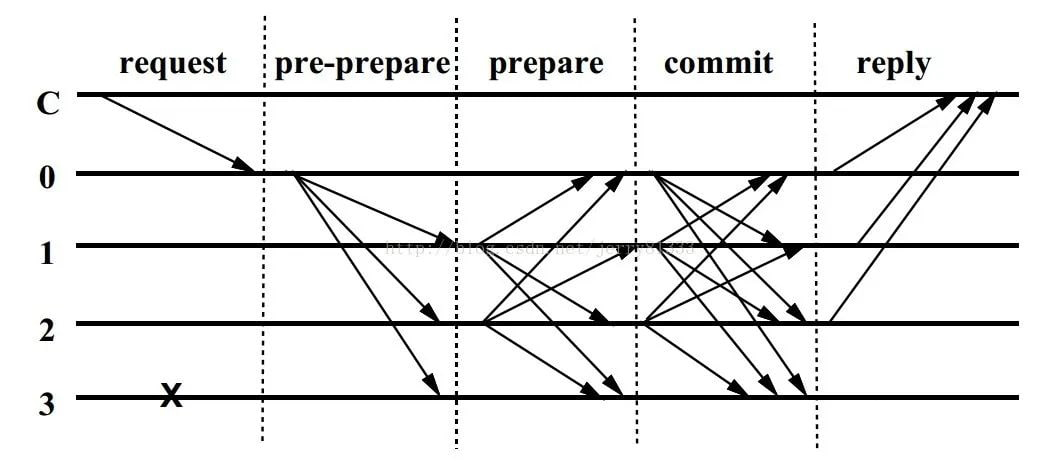 In addition, Aptos has more efficient scalability. To prevent the loss of funds due to theft of account private keys, account key recovery and rotation protocols are set up in Aptos, and Aptos can use multiple currencies to pay gas.
Recently, an organization has tested the speed of each major public chain, and the results are shown in the following chart. It can be found that the theoretical maximum TPS of Aptos reaches 160k, which exceeds Solana's 120k and is much higher than the TPS of other projects, while the transaction confirmation time (Time to finality) of Aptos is less than 1s, which is better than other public chains.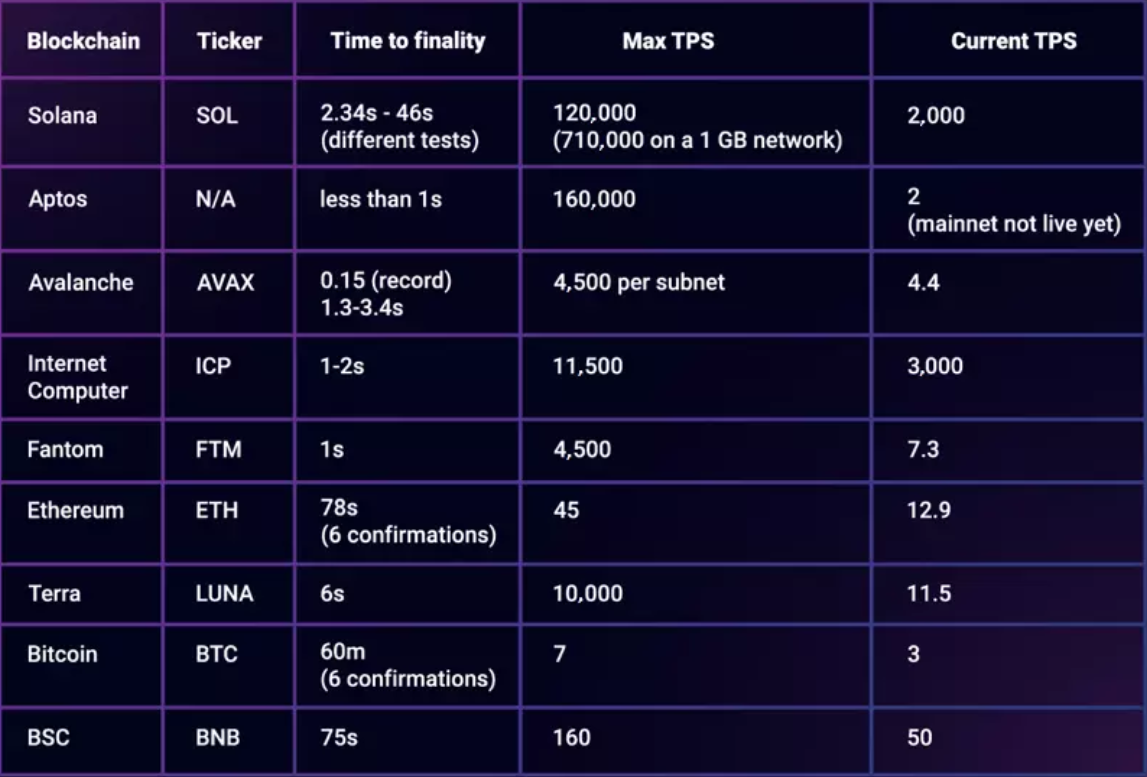 Aptos has 100 validation nodes on the current test network, which is not enough decentralization compared to ETH's nearly 6,000 validation nodes, but echoing the official propaganda of security and high speed, it is only natural that decentralization is not enough.
Aptos is not yet live, and on the application side, Liquidswap, developed by Pontem, is the first decentralized exchange on the Aptos network, a product development studio that it says may also work with Aptos to build development tools, EVM, AMM, and other Dapps and infrastructure. In addition to Liquidswap, Aptos also has the Fewcha wallet on it. Martian DAO is also building various products for the Aptos ecosystem, including the Martian Wallet, and an NFT marketplace called Curiosity, which focuses on both wallet-based infrastructure and DEX applications.
According to ZT Labs, Aptos' founding team has the top technology development and operation team in the blockchain industry, and will release its mainnet in Q3 this year, and the project has previously received $200 million in strategic financing with the participation of Coinbase, FTX, and Three Arrows Capital. However, as it is still in the test network stage, the performance of the main network needs to be further observed, and it also faces the risk of litigation, which has also laid a hidden danger for the development of Aptos.
Users who are able to do so can participate in Aptos test network activities, such as test nodes, or participate in some peripheral ecology on the test network to have the opportunity to receive potential airdrops.
ZT Labs: Bear Market is the Best Time to Breed Great Public Chains
A good public chain must go through several rounds of bull and bear and the cruel test of the market to prove its superiority. Besides Ethereum, whether Fantom, Solana and Avalanche can go further depends on their future ecological development. In the big cycle of crypto finance, public chains will always have their own half of the world. Public chains are the infrastructure of blockchain and one of the best paths for the whole crypto circle to break the circle of growth.
If you have any thoughts or questions about Aptos, please contact us via ZT Marketing Branding at media@ztb.com and we look forward to talking with you.