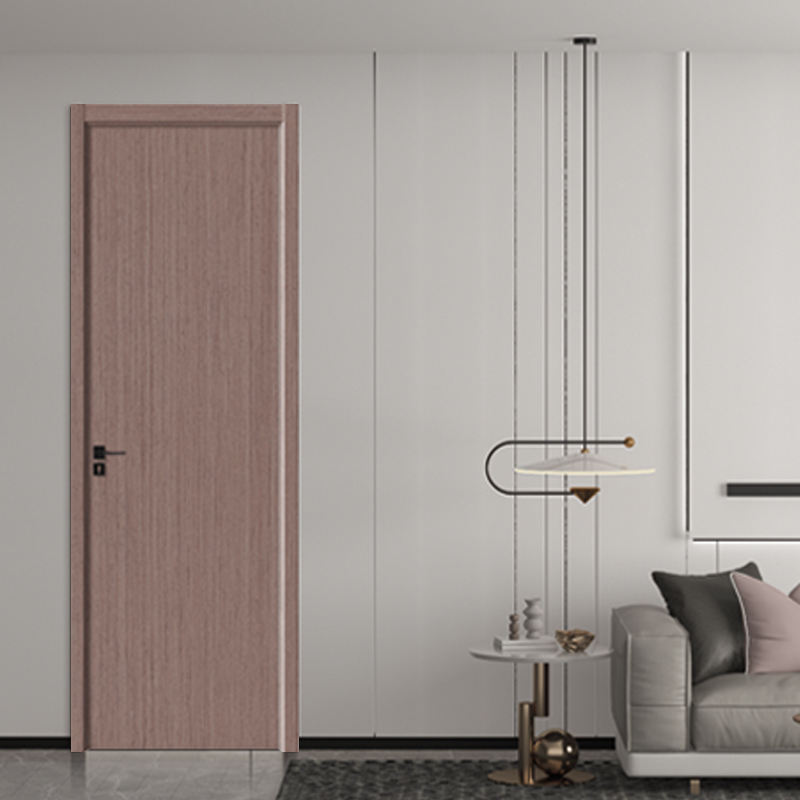 Zero series door set: with solid wood as the main material, with domestic or imported panels through dry paint baking process, through high temperature hot pressing molding, with hardware accessories door. Zero series set is a new type of environmental protection material panel with anti-scratch, anti-stain, flame retardant, decoration, environmental protection and other functions, much stronger than melamine paint process, and in the production process, Zero wood door material can be log material, can also be composite board, because there is no need to use paint, so it is also known as "zero zero no paint wood door".
Zero wooden doors can be widely used in home decoration, tooling, furniture field, chic decoration style has been recognized by consumers, and even appeared "a difficult to find" out of stock situation! Zero wooden door gives more design possibilities of space application and decorative effect, which is bound to further occupy the market and win countless praise for the brand.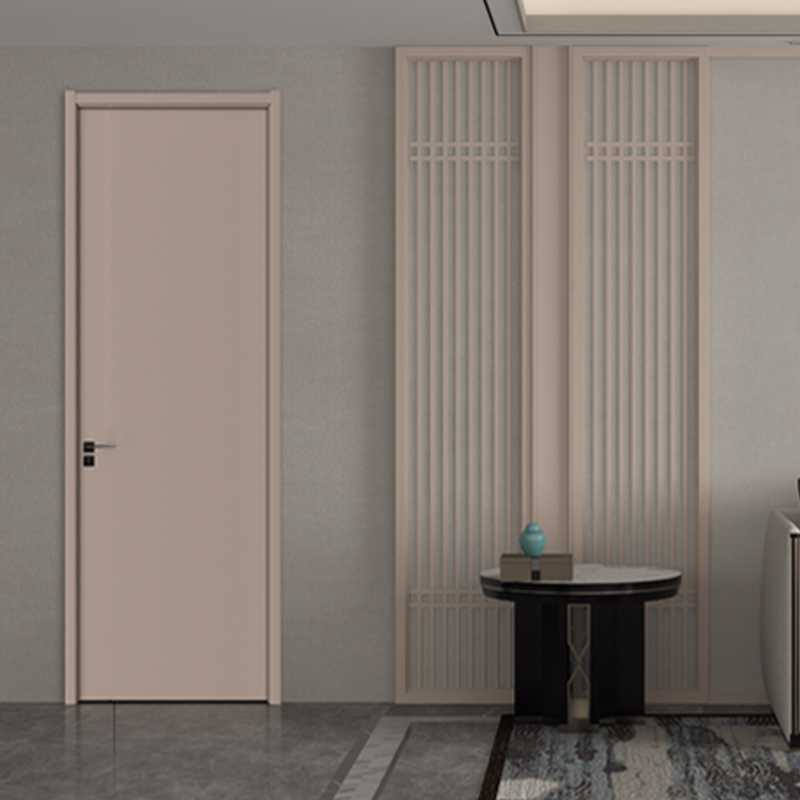 Zero Series door Set Features:
1. Sense of quality: natural texture, delicate surface
2. Touch: real touch, matt zero
3. Visual sense: stereo clear, super black special
4. Artistic sense: from nature, elegant atmosphere
5. Sense of value: Being different enhances value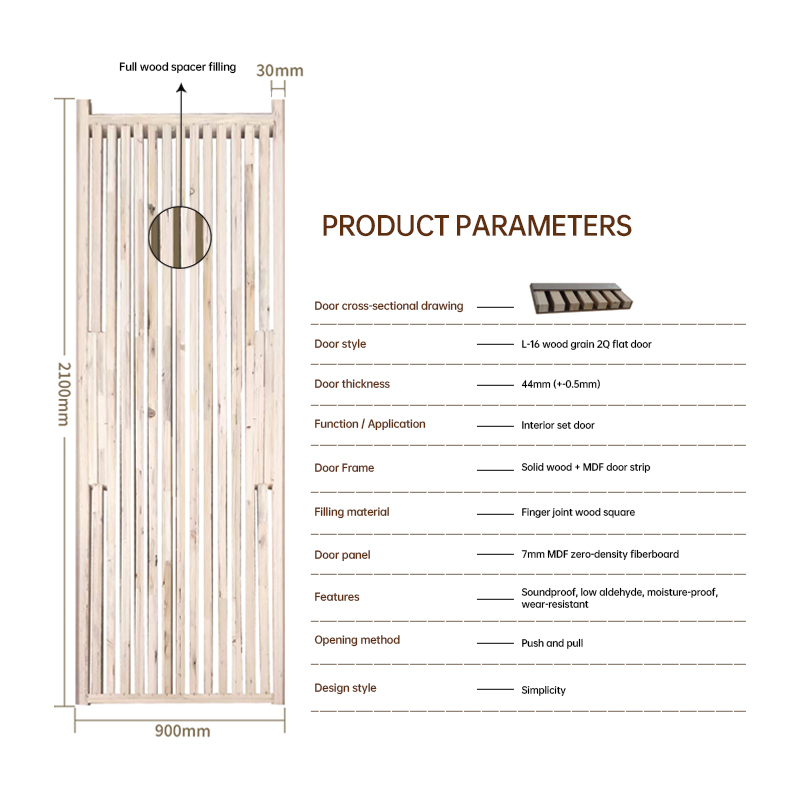 Our company is a professional manufacturer of interior door sets, a comprehensive modern production enterprise integrating product development, design, production and brand operation. The company was founded in May 2003, taking the production and sales of indoor suit doors and wardrobe doors as the leading factor, and combining the production and sales of wooden supporting products for home decoration such as wooden windows, skirt corners, corner protectors, skirting lines, etc. The company has always adhered to the brand development strategy and adopted the quality standard of Meisennai and the Chinese national standard "Molded Door 03J601-3". At present, the company has a registered capital of 5 million yuan, more than 200 dealers nationwide and 81 employees, including 6 senior engineers and 8 professional designers. The company covers an area of 54 mu. At present, it has more than 10000 square meters of production plants with a monthly capacity of 5000 sets. The company has always served as the vice president of Chongqing Wooden Door Industry Association, passed the ISO9001 quality certification system, and won many honors, such as the Certificate of Authorization for Use of China's Green Material Signs, the Certificate of National Quality Stable and Qualified Products, the Top Ten Strong Brands in Chongqing, the National Consumer Satisfaction Enterprise, and the Top Ten Wooden Door Enterprises in Chongqing. The company's sales network mainly focuses on channel sales and sales in Chongqing urban area. The channel customers are mainly distributed in Chongqing, Sichuan, Yunnan, Guizhou, Hubei, Hunan, Shaanxi and Henan. The main urban area of Chongqing cooperates with many domestic head decoration companies. At the same time, there are cooperative merchants in the main city's Red Star Macalline Home Plaza, Fantastic Home and other large brand home stores.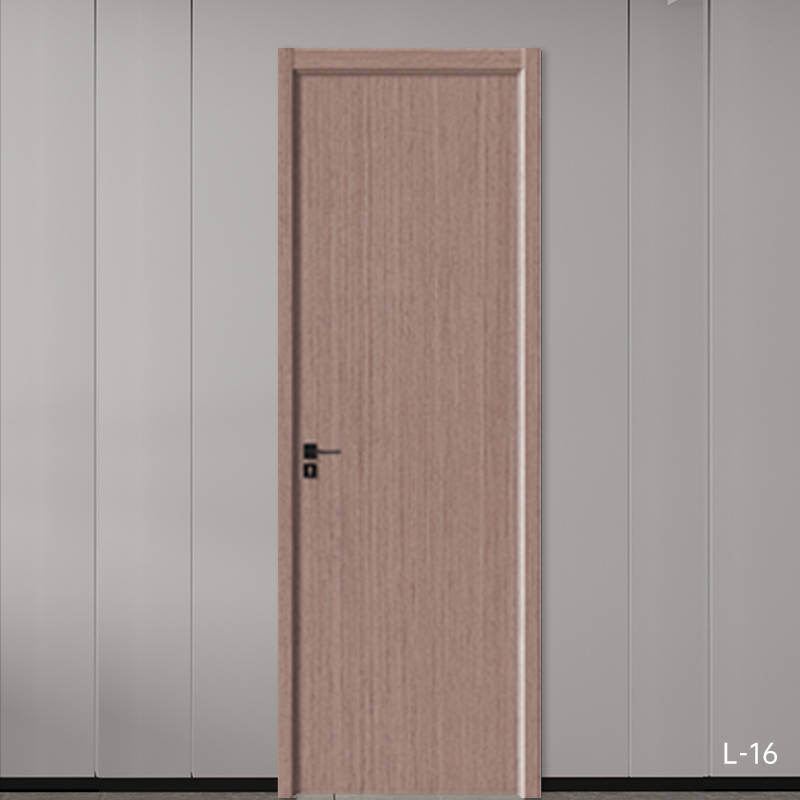 Kang sibo
82014971@qq.com