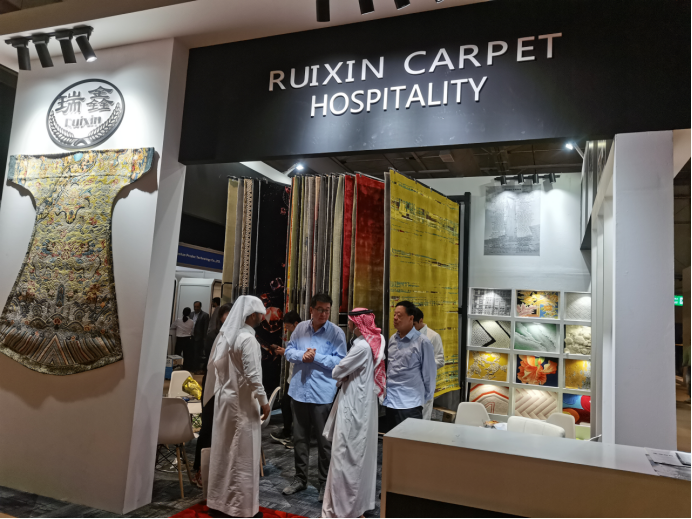 On September 10th, at the Dubai International Carpet Exhibition, Mr. Huang Chunsheng, Chairman of Rui Xin Group from Yangxin County, and Mr. Huang Tao, the General Manager, had a substantive and cordial exchange with Mr. Mohammad, the President of Dedoer Home Import and Export Company from Dubai.
This exhibition served as an outstanding platform for both parties to showcase their respective products and services and to explore possibilities for future business collaboration. Throughout the exhibition, they held in-depth conversations within the Rui Xin Carpet Zone, demonstrating a genuine interest in each other's carpet products and home import and export operations.
Chairman Huang Chunsheng and General Manager Huang Tao extended a warm welcome to President Mohammad and provided a comprehensive overview of Rui Xin Group's history, business scope, and remarkable achievements in the carpet manufacturing industry. Chairman Huang Chunsheng expressed their strong desire to establish a deep and mutually beneficial partnership with Dedoer Home Import and Export Company. President Mohammad commended Rui Xin Group's carpet products, emphasizing their adherence to high standards in design and quality. He expressed his optimism about broadening the scope of their cooperation in the future.
Moreover, they delved into extensive discussions regarding market trends, customer demands, and the potential for future collaboration. They unanimously agreed that through collaborative efforts, they could further enhance the quality and value of carpet products to meet the increasing demands of both domestic and international markets.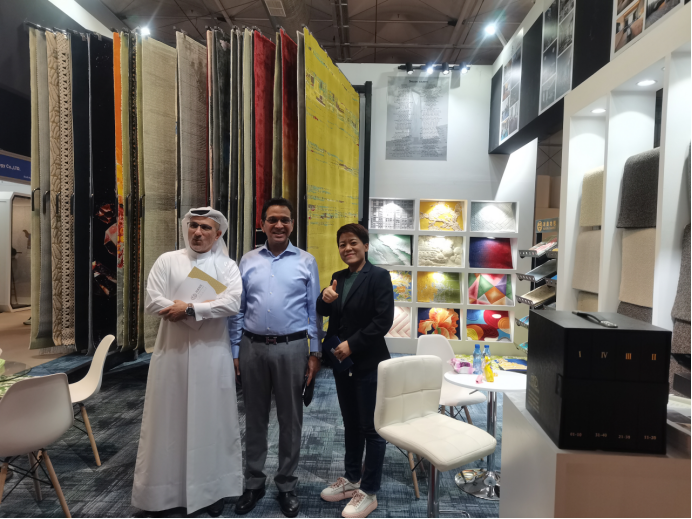 This exchange has laid a robust foundation for future cooperation between Rui Xin Group and Dedoer Home Import and Export Company. Both parties have affirmed their dedication to maintaining close communication and actively exploring additional cooperation opportunities to achieve mutual benefits.
The Dubai Carpet Exhibition has offered an exceptional platform to facilitate communication and collaboration between the two entities. We eagerly anticipate witnessing Rui Xin Group and Dedoer Home Import and Export Company embark on more extensive collaborations in the future, collectively contributing to the prosperity of the carpet industry.