Broad Investment Securities LLC has signed a strategic cooperation agreement with AdvanceTC Limited (Australia) (hereinafter referred to as "AdvanceTC"). AdvanceTC is an Australian listed company headquartered in Malaysia, providing high-tech commercial satellite and telecommunication technology to the markets. In this collaboration, Broad Investment Securities LLC will provide professional consultation and advisory services to AdvanceTC towards their successful listing in the US capital markets. The signing ceremony was held in Malaysia on September 12, 2023, and both companies' executives and partners witnessed this historic moment together.
"AdvanceTC has outstanding strength in the field of communication technology, and we are confident we can assist them in bringing their progress to the next level. We look forward to working closely with AdvanceTC to jointly promote their successful listing on NASDAQ and achieve their strategic goals of growth and international expansion." Said Johann Tse, representing Broad Investment Securities.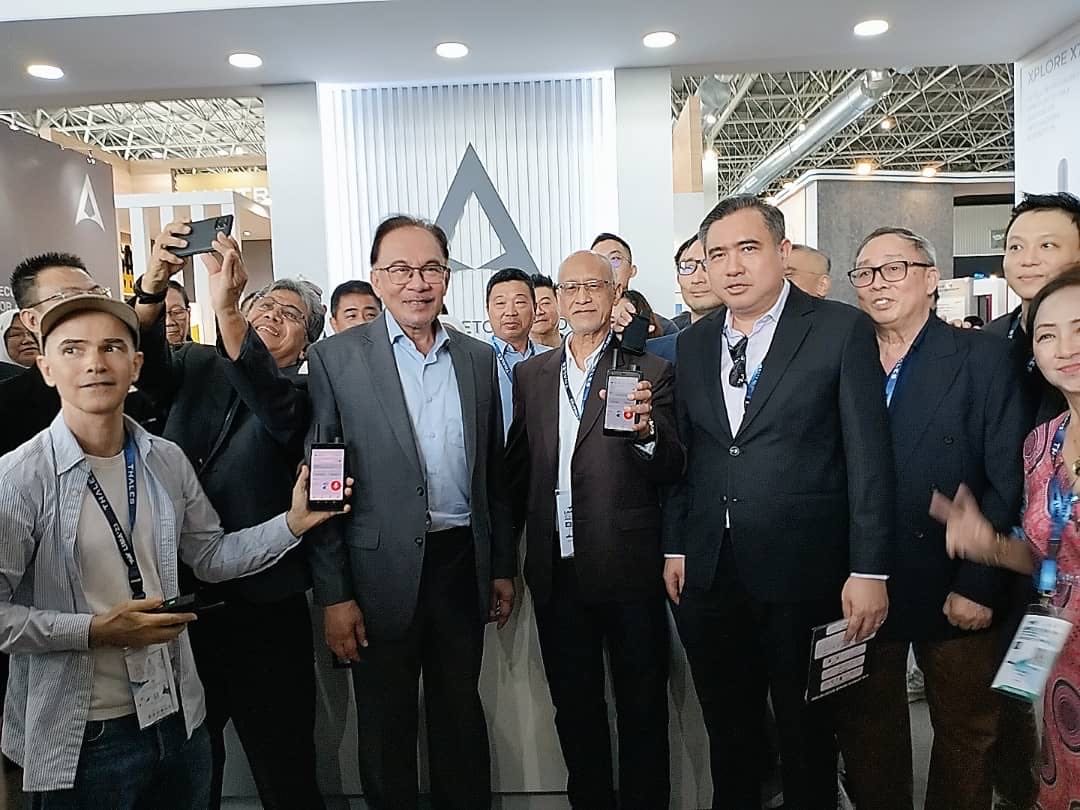 Picture: AdvanceTC at the Langkawi International Maritime & Aerospace (LIMA '23) Exhibition. Prime Minister of Malaysia (middle-left), Transport Minister of Malaysia (middle-right), CEO of AdvanceTC (third from right).
The cooperation between Broad Investment Securities LLC and AdvanceTC will provide valuable resources and professional knowledge for AdvanceTC, and bring more opportunities and success. Broad Investment Securities LLC will make wise strategic decisions for AdvanceTC during the IPO process, which will help AdvanceTC better respond to the challenges of the IPO process and achieve sustainable development.
About AdvanceTC Limited
AdvanceTC is a leading innovative telecommunication technology company that provides consumers and professional markets with innovative hardware and software products. The company has advanced space and satellite connectivity capabilities for mobile devices, enabling more people to communicate more efficiently with affordable yet advanced technology. The company has a wide range of customers and market share in Asia and has gained widespread recognition for its advanced technology and excellent product quality. AdvanceTC has made significant achievements in its field, and through cooperation with Broad Investment Securities LLC, it is expected to further expand its business and accelerate the implementation of its Nasdaq listing plan.
About Broad Investment Securities LLC
Broad Investment Securities LLC was established in 2017, with its headquarters in New York and Dallas, USA. It has offices in major financial centers worldwide. Broad Investment Securities LLC is a registered broker-dealer with the U.S. Securities and Exchange Commission (SEC) and is a customer-centric financial company rooted in the internet and driven by technology. It provides a wide range of financial services to governments, corporations, institutions, and individuals globally. Leveraging global resources and experience in other markets, Broad Investment Securities LLC helps clients meet their evolving capital needs while assisting them in achieving their strategic development goals. We aspire to collectively contribute to the development of capital markets, showcasing a global perspective, and strive for excellence with unique insights.
Disclaimer: The statements contained herein may contain certain forward-looking statements relating to the Company that are based on the beliefs of the Company's management as well as assumptions made by and information currently available to the Company's management. These forward-looking statements are, by their nature, subject to significant risks and uncertainties. These forward-looking statements reflect the Company's view at the time that such statements were made with respect to future events and are not a guarantee of future performance or developments. You are strongly cautioned that reliance on any forward-looking statements involves known and unknown risks and uncertainties.
Company:Broad Investment Securities LLC
Contact Person:Jinyan Xie
Email:service@broadfsc.com
Website:http://broadfsc.com/
Telephone:+1 636 318 2914
City:New York